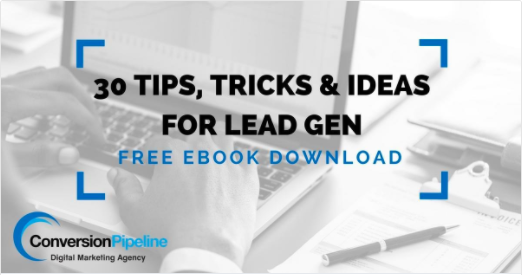 30 Tips, Tricks, & Ideas For Lead Gen
Only 1 in 10 marketers feel their lead generation campaigns are effective.

Read our FREE guide to learn how you can get more leads.
This guide exposes the top 30 techniques to increase leads and revenue. A successful lead generation engine is what keeps the funnel full of sales prospects while you sleep.